Archive for the 'Things That Make You Go 'Whaaaat?!'' Category
Saturday, March 23rd, 2013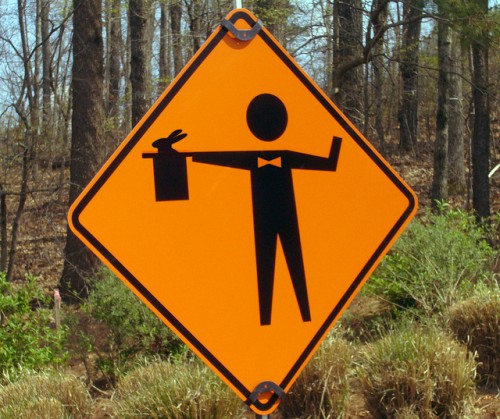 Too many books.
Too many movies.
Too many tv shows that have been trying, since Rod Serling used Alfred Hitchcock's surprise endings and plot twists as the template for "The Twilight Zone", to play with our heads, catch and turn a thought into something else, misdirect, miscue, or cause us to misstep.
It's that moment when you're watching/reading and you start to pick up that the direction you've been pointed isn't the direction you're going to end up going.  And in general, that's what makes for a good story – the things that happen that you never saw coming.  But in today's world, where the plot-twist-savvy live, it's the job of the author/writer to be aware of our knowledge of plot twists and turn us again and again.
It's the reason Jodi Picoult is such a popular author, even though you know every book she writes is going to end in sadness.  It's trying to FIND the moment when you realize WHERE it's going to turn, how it's going to turn, who's going to suffer the loss and who no longer has to suffer, and in doing so, you get to be in on the joke before everyone else.
It's the dead guy in The Sixth Sense.
It's discovering Aaron is Roy pretending to be Aaron.
It's the supporting cast in Identity, A Beautiful Mind, Fight Club…
It's Keyser Soze.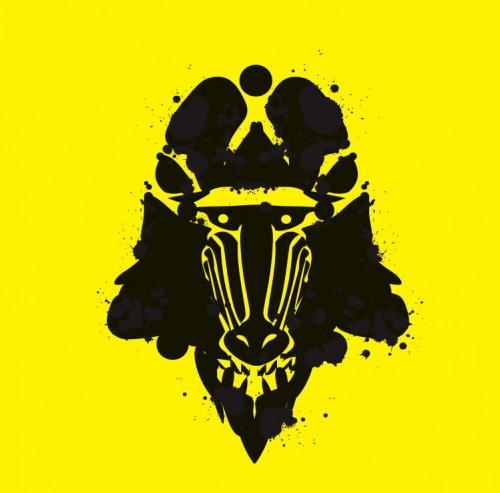 I'm reading Mark Ruff's "Bad Monkeys", and it starts off as a fast paced, easy read.  Whether or not you can judge a book by its cover, it's usually the way I get sucked in to reading them, and Will Staehle's explosive artwork for Bad Monkeys, with its toxic yellow cover and Rorschach splotch Mandrill got me to pick it up and read the back summary:
Jane Charlotte has been arrested for murder.  She tells police that she is a member of a secret organization devoted to fighting evil; her division is called the Department for the Final Disposition of Irredeemable Persons – "Bad Monkeys" for short.

This confession earns Jane a trip to the jail's psychiatric wing, where a doctor attempts to determine whether she is lying, crazy – or playing a different game altogether.  What follows is one of the most clever and gripping novels you'll ever read.
Ruff's storytelling style really is "clever and gripping", moving the book at a good pace in short bursts that keep me turning to the next page.  I'd easily finish this book in one sitting if I took time to read anywhere other than on the bus, to and from work, and even then, I'm tempted to stay on the bus and finish the book (ala' Harold Crick in Zach Helm's fantastic "Stranger Than Fiction").
So imagine my surprise when the "twist alarm" starts to go off in my head, and I start piecing things together that are too coincidental.  And suddenly, I see the plot twist coming and think "Oh no…" which is mental sign language for "we're not in Kansas anymore, Toto."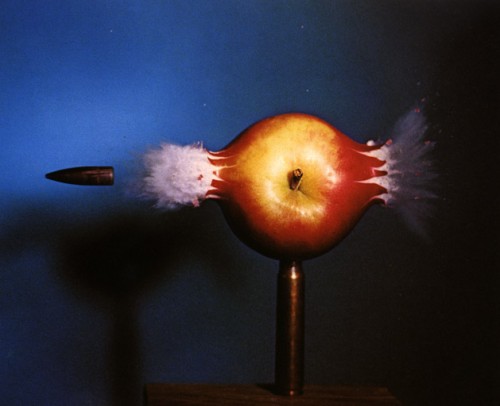 From this point on, the reading changes: I find myself actively looking for those moments, those pieces, that support my twist theory, to prove to myself that I'm smarter than the average reader, and I got the joke first!  Everyone likes being "in" on the joke.  And even though I think I see the twist coming, morbid as an oncoming crash, I still watch, fascinated, to see if I really am as clever as I thought.
Ruff throws shadows on Jane's credibility from the start by placing her in a mental institution, but her bold personality and self-assuredness puts you immediately on her side.  As the story builds, however, it starts to twist and turn with possibilities, and thanks to the legacy of M. Night Shyamalan, you start to wonder if the real twist is whether or not Ruff is being "honest" with his audience – telling them exactly what he told them he would tell them – or if he's steering you towards a twist that you've already figured out.
Think more Inception than The Matrix.
Give it a read.
It'll grip you and move you and make you wonder and think and worry, right up to the very end.
Unless, of course,  you're one of those "safe" readers/viewers who doesn't try to figure an ending prior to getting there.  In that case, the journey passes through some barely-interesting suburbs and dark neighborhoods.  Just remember to keep the windows on your SUV tightly rolled up, and don't look too closely at the edges of the street where the asphalt starts to curl up enough to see Oz's green slippers peeking out from behind the scenes.
Bad Monkeys has wit and imagination by the bucketload.
Buy it, read it, memorize then destroy it.  There are eyes everywhere.
~ Christopher Moore
Speaking of misdirection, find Adele's "Turning Tables" and let that loop on repeat in the background while you reread this entry…