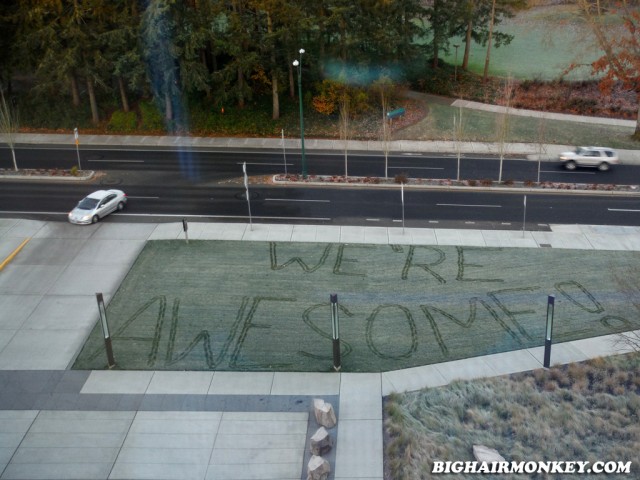 Haters ignored.
Testing completed.
Requirements fulfilled.
Obstacles, doubts, and ridicule overcome.
Product shipped.
Customer happy!
We're awesome!!
Spur of the moment type message outside the CEO's window, and since I didn't have my usual lawn sharpies, I had to spell it out in the frost on the lawn.
Not as long lasting, but it still makes the point, and opens up all sorts of possibilities for messages that you don't want sticking around for more than a day or so.
Amazed me how many people took note and knew it was our team.
Some reputations are worth having!
It must be remembered that there is nothing more difficult to plan, more doubtful of success, nor more dangerous to management than the creation of a new system.  For the initiator has the enmity of all who would profit by the preservation of the old institution and merely lukewarm defenders in those who gain by the new ones.
~ Niccolò Machiavelli