The Seattle Seahawks beat the Denver Broncos yesterday 43-8 to win Super Bowl XLVIII (48).  Both the San Francisco 49ers and the Denver Broncos had better odds to win the Super Bowl at the beginning of the 2013-2014 season than the Seahawks, but that didn't stop Seattle from beating both teams on their way to claim their first franchise Super Bowl trophy as one of the youngest teams in the NFL both age and experience-wise – quarterback Russell Wilson has only been playing in the NFL since the 2012 season, and the average age of the players on the team is 26.5.
Since McCrevis' Eagles won the NFC East but then lost to the Saints in the playoffs, and since my Buccaneers were never even in the running, we didn't really have an iron in the fire but were happy to see the Seahawks beat the Broncos (actually, I have no idea if McCrevis was barracking for Denver or Seattle, but since Seattle won, I'm going to say he was on their team all along).  But for our mate Ty, it was a dream come true.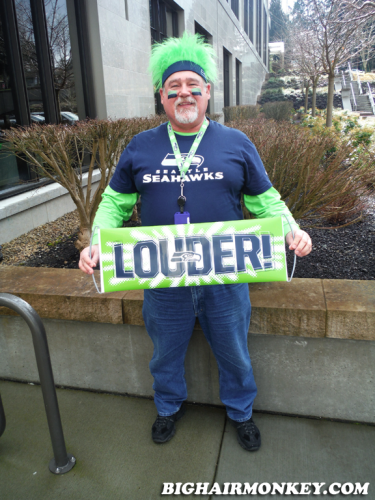 Being the only NFL team in the Pacific Northwest US, the Seahawks tend to attract a number of zealous fans, and Ty is no exception.  A proud 12th man since the team was formed in 1976, Ty approached us about a "publicly noticeable celebration idea" that we could help him setup at work "after the Hawks smash the Broncos!"
Despite the short notice, we thought we were up to the challenge.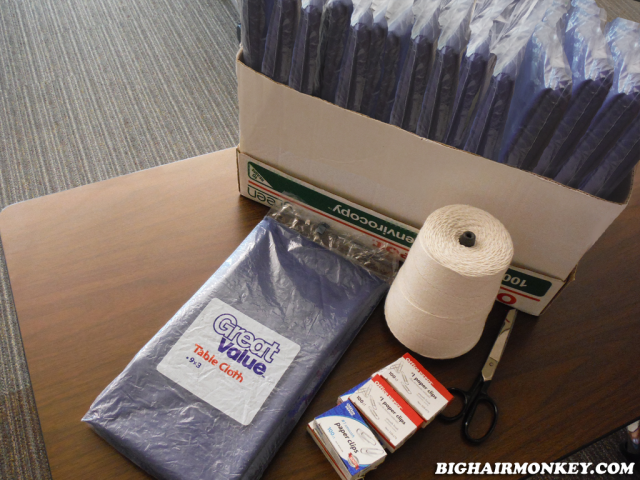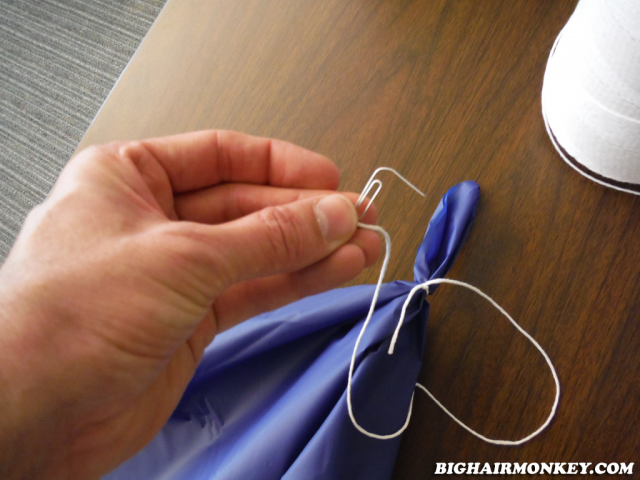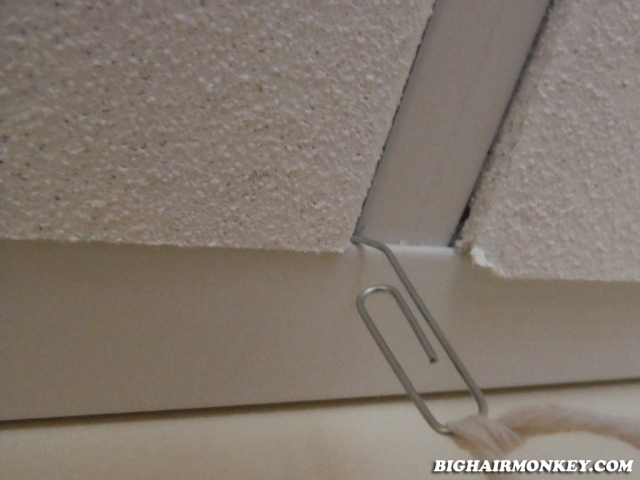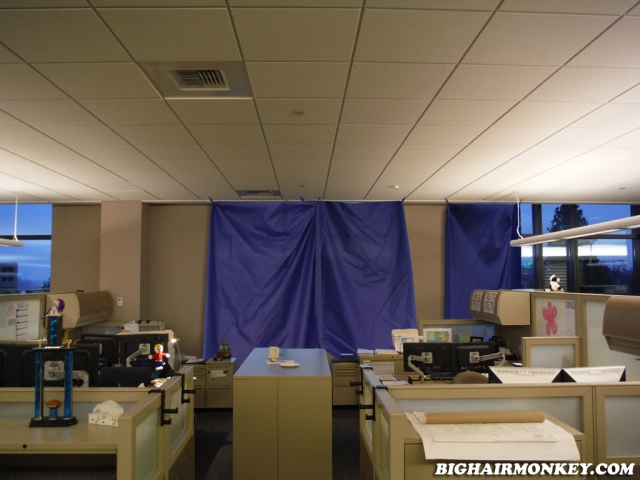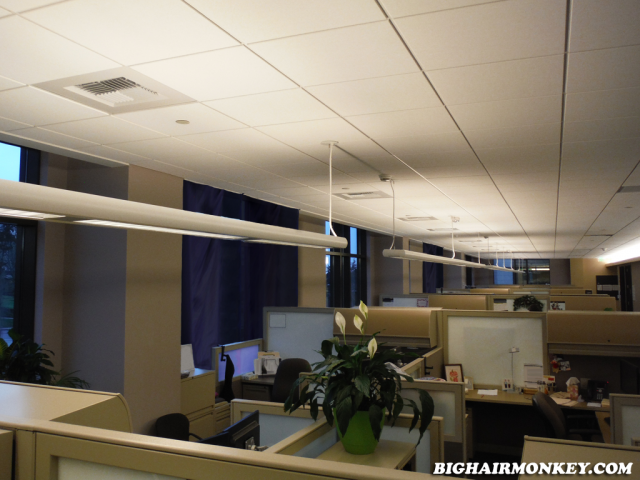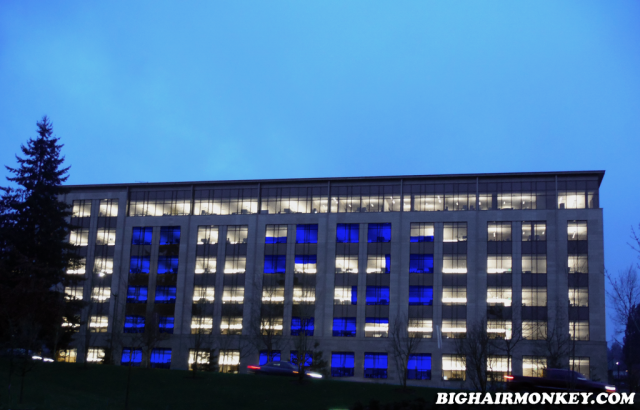 Ideas are cheap, it's the passion to make ideas real that's rare.
~ Scott Berkun

Why not us?
~ Russell Wilson