One of the first major office pranks I built (ie: it took more than a few minutes of preparation to create) was to convert my boss' office into a putting green for his birthday.  We purchased a 2x3m swatch of Astroturf and used a shipping pallet and baking pans filled with sand to create contours and sandtraps.  It wasn't as time consuming or fancy looking as the cardboard office castles I'd create later, but it was fun to build and had a big impact – noticeable to him and everyone that dropped by the office.  (The most impressive part of the day was when one of the other managers dropped a hole-in-one putt from 10 meters out on his first try: across the hallway, through the office door, up the shipping pallet and into the hole!  "Nothing but net…"  Incredible!).
The Innovations Team occupies an office that was originally a filing room.  It is a long, narrow room with no windows to the outside world, often referred to as "The Bowling Alley".  The Innovations Team is responsible for promoting big ideas, streamlining existing processes, and steering the customer's perception of the company.  The job alone makes up for their crappy office space, but they've also got some totally cool electronic whiteboards, wall-mounted flat screen TVs for customer presentations, and a group of mid-height filing cabinets that have been converted into a snack bar and beer fridge.  If they had room, they'd probably have a Fußball or pool table.
This project seems like a no-brainer at first, but when I scouted Toys-R-Us, Target and Wal-Mart, expecting to easily find a cheap, kids bowling set, no one had anything in stock.  A quick online search found one for $4US ($10.99US after same day shipping), but by then, I had it in my head to build my own.  The build and anticipation during the build is often more fun than the final result, so the question isn't "Why?" but "Why not?"!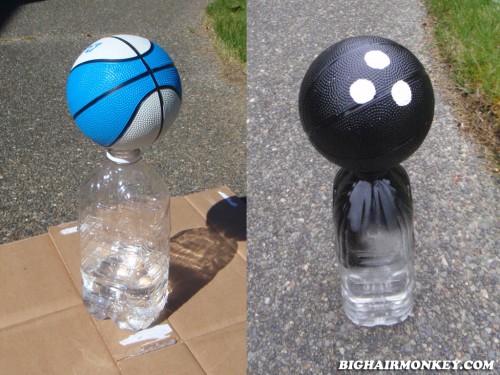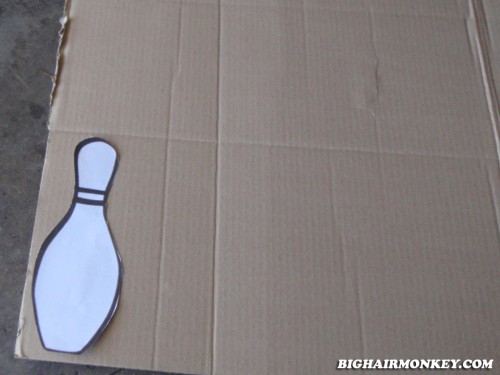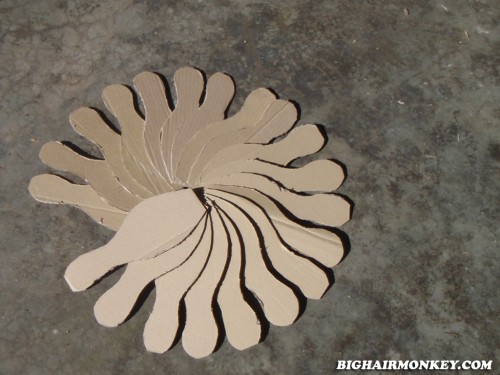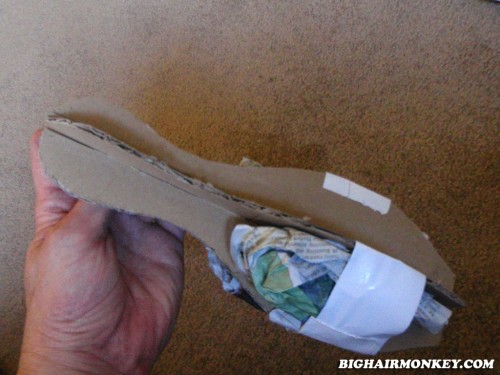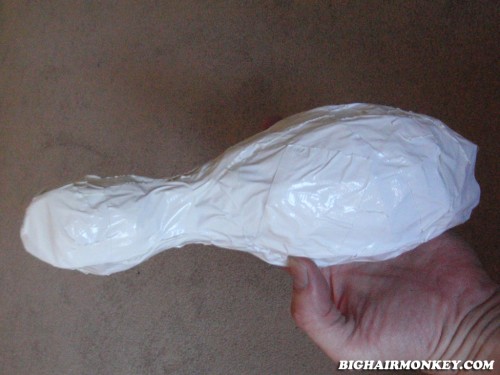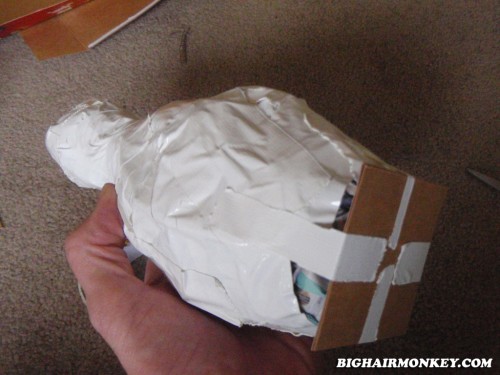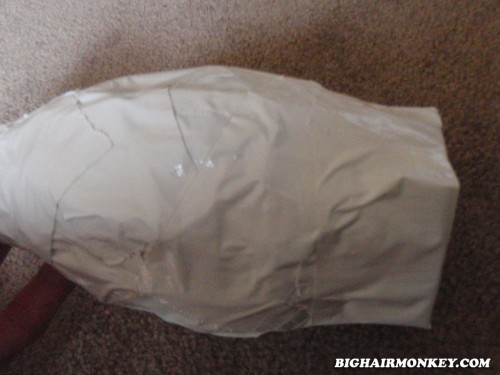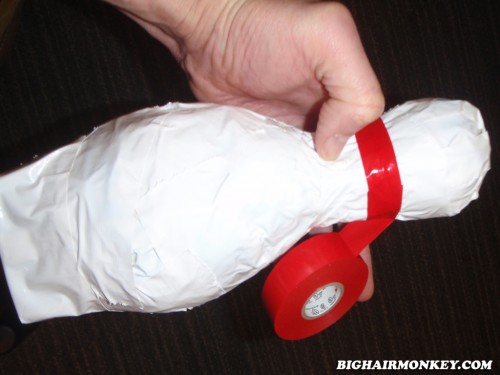 Total build time – 6 hours.
Total cost – $20 for 3xrolls of white duct tape, small basketball, black gloss spray paint, 1xroll red electrical tape, 1xroll blue painter's tape
Again, cheaper and faster to buy it online, but where's the fun in that??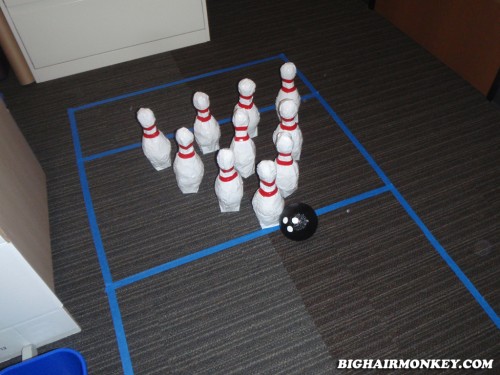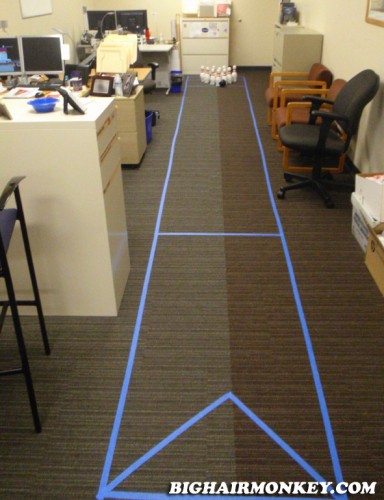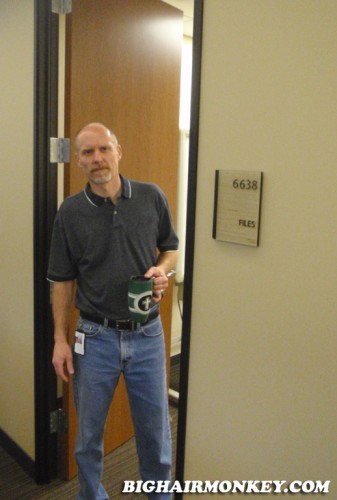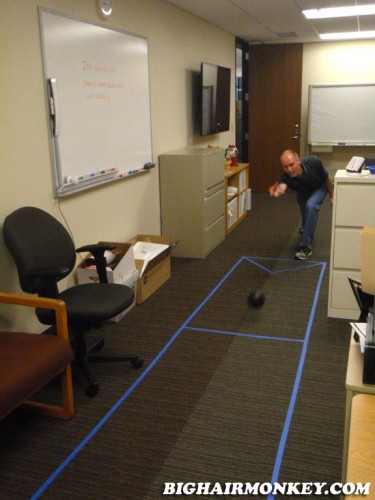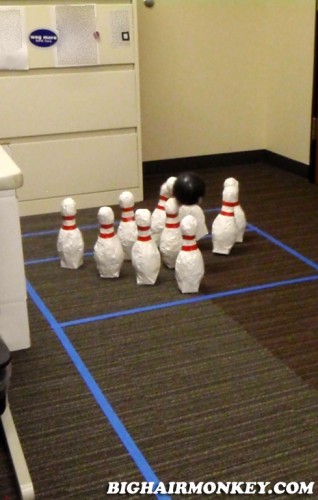 I have the emotional maturity of a 12 year old who is told very often that he's really mature & smart for his age.
~ @knifequest