Archive for October, 2010
Sunday, October 31st, 2010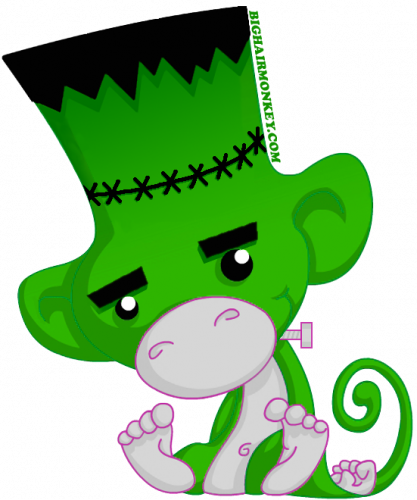 Thursday, October 7th, 2010
Last year, as McCrevis' birthday approached, I tormented him with visions of filling his office with farm animals and raccoons in diapers wearing party hats.
He retaliated by lighting my car on fire.
As a result, the celebration of his birthday was lack lustre to say the least.
This year, I remained silent, leading him (I thought) to believe that I'd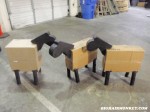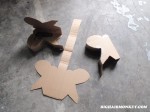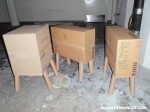 forgotten his birthday, and it would pass – quickly… quietly… and without notice; like flatulence from a worn out sphincter.  I laughed gleefully in anticipation as I built cardboard sheep to turn his office into a grazing yard.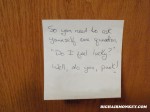 He didn't buy it for a second.
However, despite thinly veiled threats of bodily harm ala' Dirty Harry, we successfully transformed his office into the warm, welcoming repository for docile-yet-psychotically-skittish farm animals that we've always known it to be.
There was much debate over whether or not to adorn his office floor with real grass clippings (to ensure the sheep were kept well fed throughout the night) or merely green painted cardboard.  The resulting decision was to cover green painted cardboard in real grass clippings while the paint was still wet which would be much easier to clean up later – always important to remember unless you really don't give a flying stuff about the intended victim.  Since I'm still making payments on the car repairs from last year, I opted for "easy cleanup".
To finish off the full effect, we burned sheep noises onto a CD and put it on repeat via his office stereo.
Happy Birthday Phil McCrevis, sheep whisperer!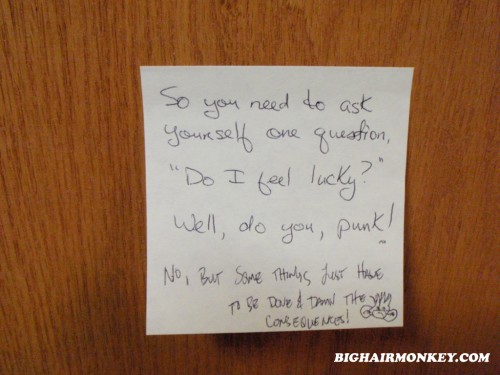 …instead of being what I call a sheepwalker, somebody who's half asleep, following instructions, keeping their head down, fitting in, every once in a while  someone stands up and says, "Not me!"
 ~ Seth Godin
Saturday, October 2nd, 2010
Isn't this awesome??!
Jumping Brain by Spanish Illustrator turned Toy Maker/Modeller, Emilio Garcia.
The 3″ resin toys were released in July 2009, and unfortunately, they all sold out WITHIN HOURS!
But I was able to find one of the smaller 2″ versions on eBay, so I was happy to buy it there, since they're not for sale at Emilio's website.